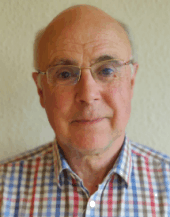 JOHN PARTINGTON




At the moment I'm not maintaining this site very regularly: some of it may be rather out-of-date.

Welcome to my Web-Site.

I'm in my fifties, and married to Liz. We have three children – Sam, James & Rosie – and a dog (a labrador bitch, Bella). We live in Winchcombe, in the Cotswolds – more on which below.

NOT THIS JOHN PARTINGTON ...

There's another Rev John Partington around ... a "pastor and apostolic leader[who] wants to use his widespread experience, infectious sense of fun and evangelistic zeal to bring a fresh vision and purpose. John's exciting journey has demonstrated the God-given positive attributes he has shown for more than three decades. He thrives on inspiring others with fun, the feel-good factor and, with his father heart, he loves to encourage others."


If you'd rather read about that much more impressive John Partington, click here!

My paid work at present is as a Christian clergyman, more precisely as Team Rector in the multi-church benefice of Winchcombe, in the Diocese of Gloucester, my local area of the Church of England. (In March 2015 I shall be moving to the CHEQS parishes in the south of the diocese)

Is it too much to hope that the world will be a slightly better place because we've been in it? At least we can try to minimize the damage we cause to each other and the planet. I try, albeit fitfully, to keep abreast of issues around Justice & Peace, World Development and Ecology; and I like to regard myself as a Christian Socialist – though I guess to be honest that I'm really just a churchgoing Guardian-reader.An area of practical involvement for me has been Bosnia, from where I was involved in helping a number of Muslim refugees escape the ethnic-cleansing a few years ago, and with which I maintain a continuing concern and contact.

My other interests include Motorcycling, Family History, Canals, Walking, Philately, Railways (the future, not the past), and Beer. Follow the links, and I'll be glad to share these and some other whimsies with you. And from time to time, as part of my job (and sometimes not), I give talks or write articles: if you want to see any of these (or one or two pieces by other people) click here.

My latest foray into life beyond the parish is publishing. I've started a small company, Kenelm Press, and used it to publish a small book of prayers by Katherine Parr. Perhaps it will fund my retirement? Probably not, unless I publish something more popular ... and I don't have time for that!

What's New on the Site: A link to Kenelm Press has been added (Mar '13). Our latest Christmas letter is posted here (Dec '14). The link to my paragon namesake (in the box above) has been updated (Jan '12).

Send me an e-mail John & Liz's welcome page

page revised December 2013