John's Stamps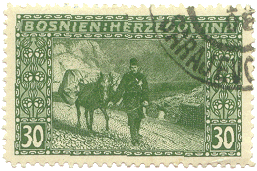 Donkey-Post in Bosnia
To an extent, I tend to collect stamps as a jackdaw collects trinkets: anything unusual which catches my eye. But, a little more seriously, I have an interest in illustrating political change through the medium of stamps: for example the break-up of the Austro-Hungarian Empire at the end of the Great War.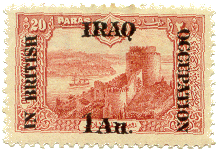 A Previous British Invasion of Iraq
In this my particular interest is the ebb & flow of history in the former Yugoslavia, above all in Bosnia, an ethno-political cauldron which I visit occasionally and where I have formed a number of friendships. To see the first page of my collection of Bosnian stamps, click here.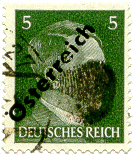 An Austrian Postman's verdict on Hitler
Beyond that I enjoy classic-era stamps from almost anywhere: the lithographic design of them is a pleasure ęsthetically. If they're from Europe, or have evidently been conveyed by train or steamship, so much the better.
I also occasionally sell a few stamps locally, and to gullible friends, trading under the name of "Stamps Direct". Can I interest you?
Links to other Philatelic Sites
... the British Philatelic Bureau
page under construction ''""–

Bosnian Collection Stamps Direct John's Homepage

page revised February 2003